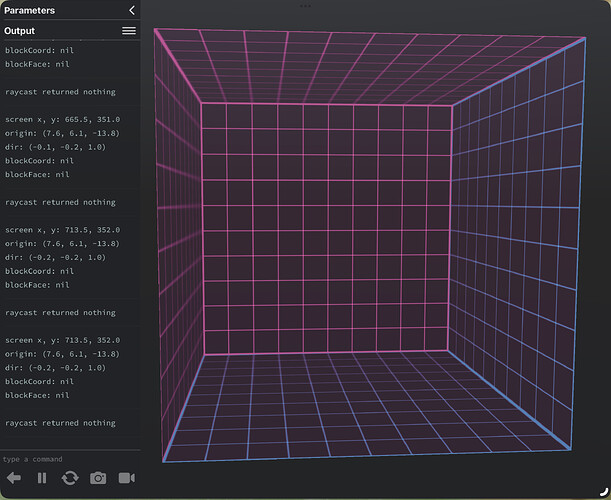 Voxel Grids Debug.zip (925.9 KB)
Can anyone help me figure this out?
The project shows a box with two kinds of grid walls, blue and pink.
It reports where any grid has been touched, but often fails, under two conditions:
if the wall is pink and
If the viewer is facing the wall straight-on
But if the wall is blue, or if the wall is viewed at a sharp angle, the raycasts seem to always work.
???
Any and all help greatly appreciated.