Hi all!
Here is my version of an archive manager:
https://gist.github.com/anonymous/fc8e3231a52b9709c406
In a nushelll:
the project is saved inside the project, with a tab named zzz_001, zzz_002 etc…
you can save an archive when you want.
you can add a note to the archive.
you can restore from an archive (an archive of the current project is automatically created before restoring).
you can delete an archive, or all at once.
you can copy a project without the archives (to share it for instance).
One limit: the Main tab must be the first tab (this is because the Main tab cant be deleted).
How to use it:
make a dependency to the project.
in your setup put this as the first line, and uncomment the line when you want to make an archive.
function setup()
    -- if XFCarchiver then XFCarchiver() return end -- uncomment this line to manage archives


Here is the top level screen shot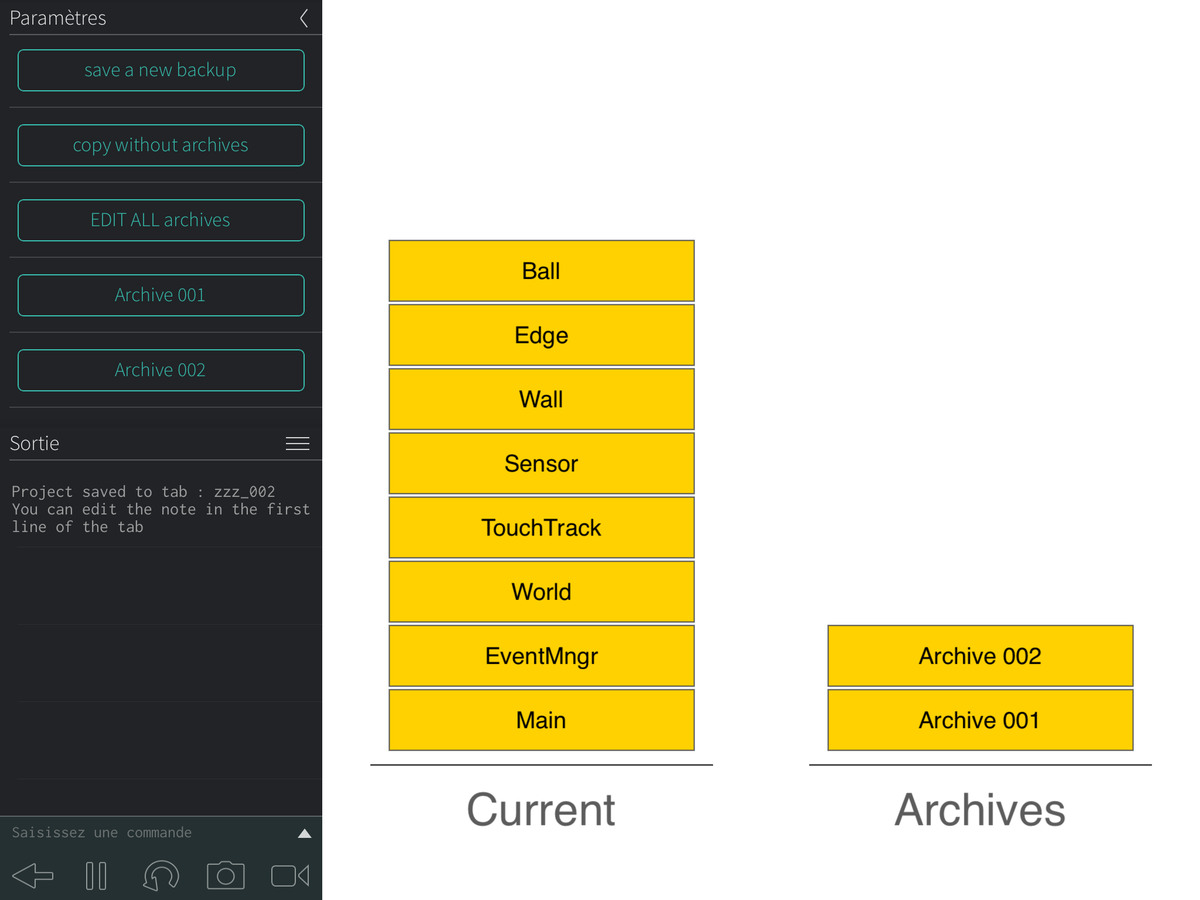 and a screenshot from an archive.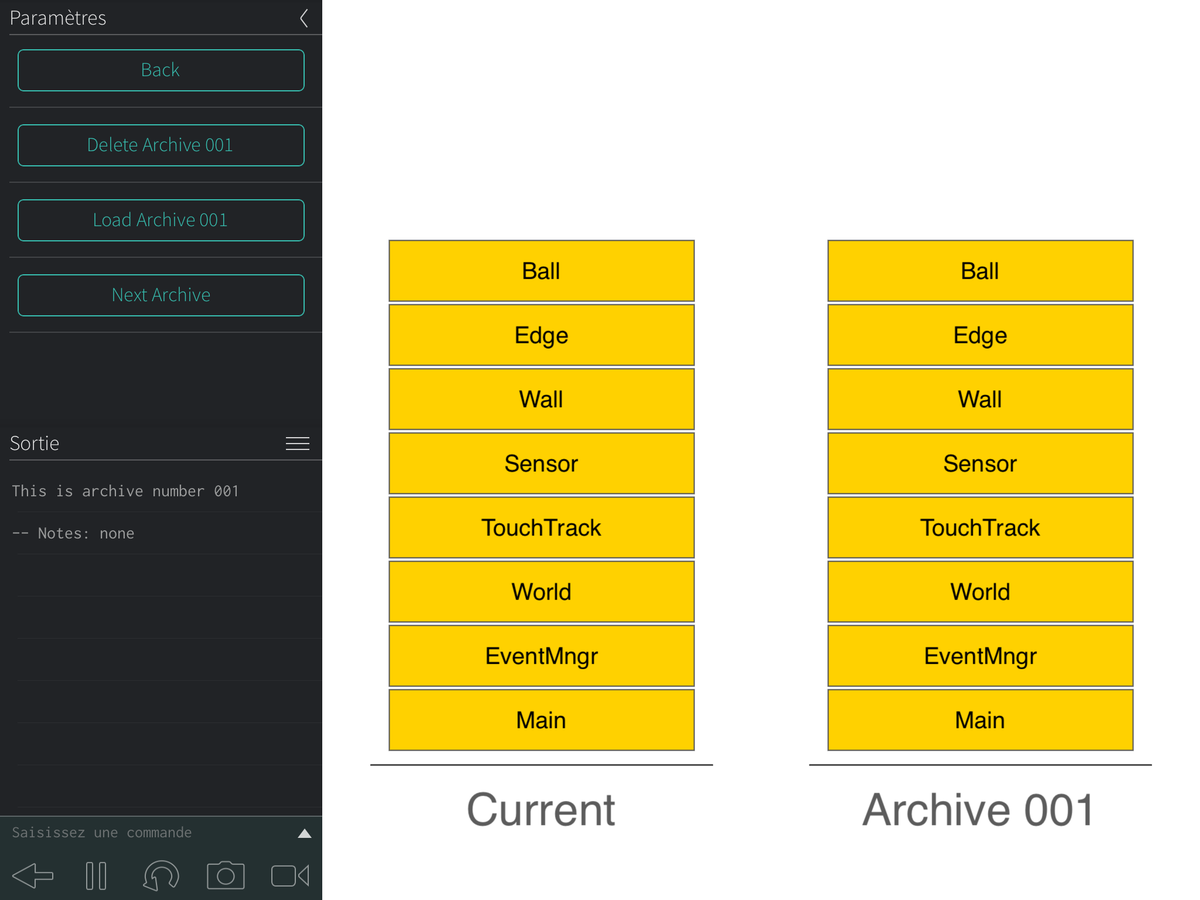 Comments/suggestions/ improvements welcome