@sim Question about Codea Talk. Every now and then I'll get an email showing [Codea Talk] Summary. In the latest one that I got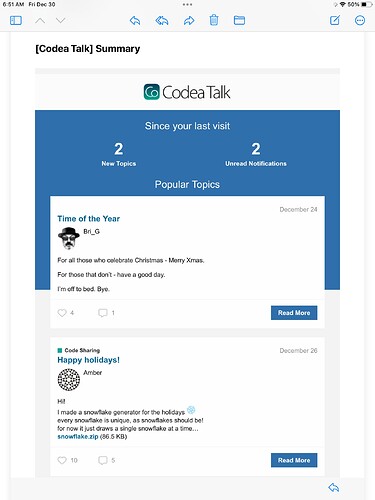 it shows a topic by @Bri_G, Time of the Year. I don't see that topic at all in Codea Talk. I see the one from @Amber Happy holidays.
@Bri_G, is that topic still there for you.
This happened one other time for the topic about the Cloth Simulation. I didn't see that one until @Bri_G replied to it.